How Have We Depicted Madness Through History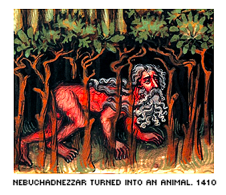 Andrew Scull has published a provocative tour of how Europeans have treated "madness" over the last two millenniums in an online blog post at THE PARIS REVIEW under the title,
"Madness and Meaning."
He illustrates his essay with a variety of fascinating figures, paintings, photographs, etc. Scull, who teaches at UC San Diego, has recently published his magnum opus,
Madness in Civilization: A Cultural History of Insanity
(Princeton University Press) and this essay reflects the general themes of his treatise.