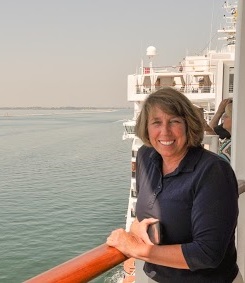 Welcome!
The links on this page connect you to my research, teaching, project, and team member sites.

My research is focused in three general areas:
the impact of technology in safety-critical systems
risk analysis and risk mitigation in large-scale systems
the role of human and organizational error in high-consequence settings.
For a number of years, my research group has developed a series of embedded intelligent ship's piloting systems for government, shipping, and piloting organizations. Recently, our research has focused on evaluating the impact of technology on individuals, groups, and organizations in saftey-critical settings.
Our research teams have also conducted several risk assessments in marine transportation and other mission-critical systems. At present, our research focuses on developing Big Data and large-scale risk data analytics, and discovering and validating predictive safety indicators in distributed, large-scale systems.
The links on this page should give you an idea of the research and teaching I'm involved in and where you can find more information.